10 Best Walking Shoes for Women (Comfy and Gorgeous Looking!)
last updated:
Aug 05, 2019
941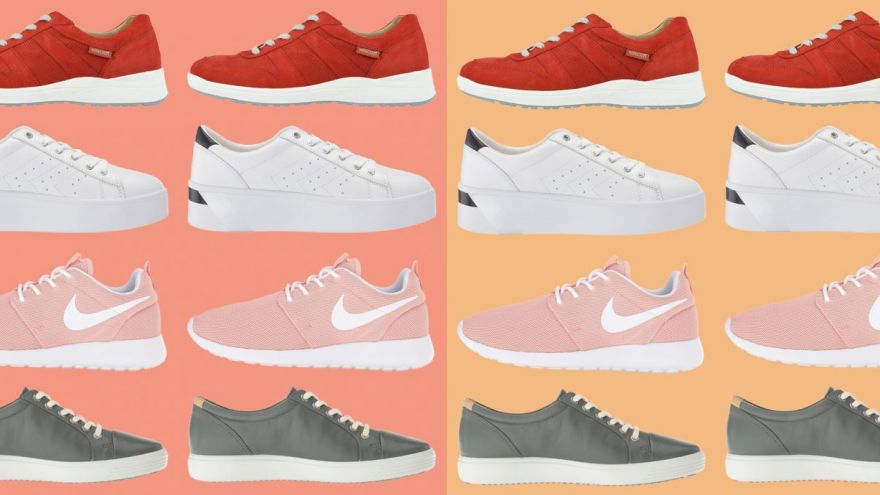 Finding the best walking shoes for women is essential for anyone who loves spending most of their time outdoors. No matter if you're going to the grocery store or exercising daily, the right pair of shoes can make a whole world of difference.
Below are our 10 favorite pairs of walking shoes for women that are equally as fashionable as they are comfortable.
10 Best Walking Shoes for Women
1. ASICS GEL-Venture 5 Shoes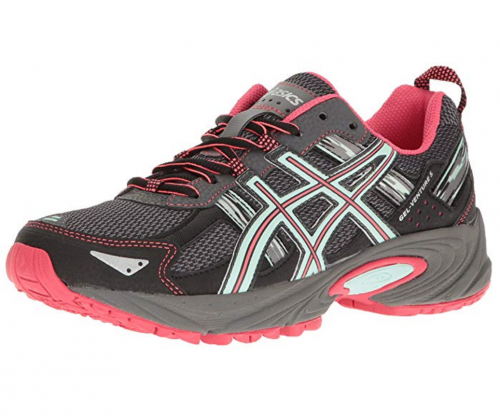 Designed primarily for running these shoes have everything you could ask for in a comfortable and athletic pair. Available in 10 different colorways, you can easily find the perfect pair to fit into your wardrobe.
The best features include:
GEL Cushioning System: As a special form of support formulated by ASICS, the GEL Cushioning System helps to make your feet feel as if they are walking on a cloud meanwhile ensuring they have support. You won't have to worry about any discomfort or falling arches after wearing the shoes for extended periods.
Removable Sockliner: If you're someone that needs orthotics, you'll be glad to know that the internal foam sock liner is removable, so you can fit your specialized inserts.
Rugged Outsole: Designed for all different types of walking activities, the rugged outsole helps your feet to grip onto any surface, whether dry or wet. You can easily wear these cool looking athletic shoes running or hiking in the hills.
2. Adidas Cloudfoam QT Racer Shoes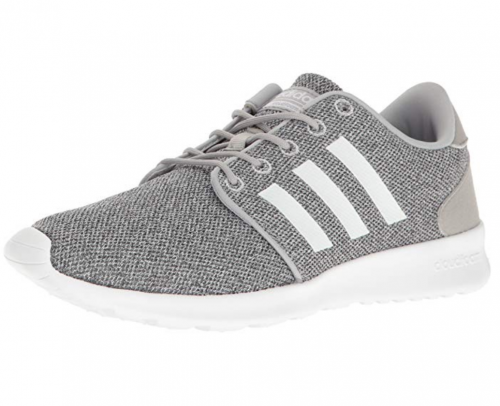 Adidas has some of the most comfortable types of footwear on the market and these shoes are no different. With 12 different colorways available, you'll have a modern and fashionable pair of walking shoes at your disposal.
Our favorite features of the Adidas Cloudfoam QT Racer include:
Cloudfoam Memory Sockliner: On the inside of the shoe, you'll find the specialized Cloudfoam memory sock liner that is akin to walking on memory foam. It offers optimal support for step-in comfort and it automatically adapts to the contours of your feet.
Textile Lining: The lining on the inside of the shoe is also super comfortable, making them an optimal choice for walking in any type of weather, no matter if it is cold or hot.
Cloudfoam Mid and Outsole: The midsole and outsole on these shoes offer superior comfort as well, similar to the sock liner. Both of your feet will be surrounded in soft padding to help make long walks more comfortable.
3. Skechers Go Walk Joy Walking Shoes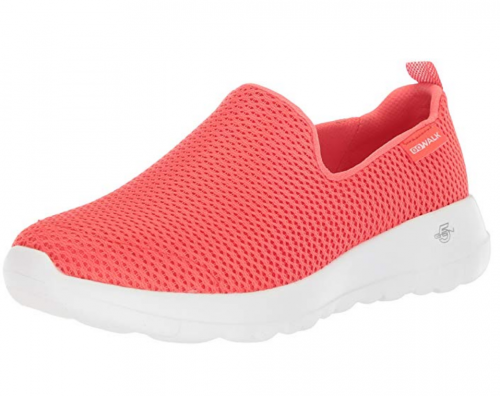 You'll find plenty of high-quality walking shoes from Skechers and this pair is one of their simplest designs. Without the need for laces, these slip-on shoes will quickly become your favorite pair of footwear.
The most notable features are:
Lightweight: Instead of feeling like you're carrying extra weight on your feet, these shoes are remarkably lightweight which also makes them easy to pack in your carry-on for long trips.
5Gen Cushioning: Something only found in Skechers shoes is their 5Gen cushioning system. It is a highly responsive cushion that adapts to the shape of your feet to ensure you have optimal support everywhere.
Goga Max High Rebound Insole: To help take a lot of pressure off of your joints when walking, you'll appreciate the Goga Max High Rebound Insole. It makes every step less uncomfortable as it absorbs all of the shocks your feet make.
4. Slow Man Women's Walking Shoes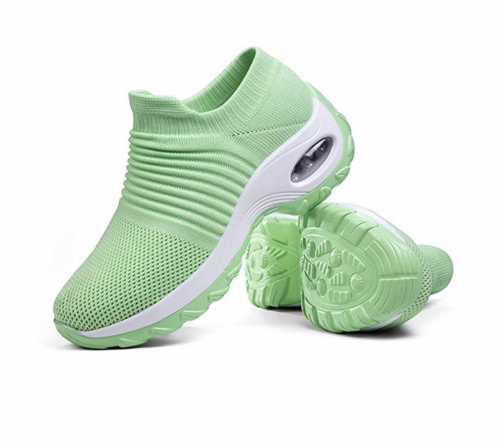 The overall design of these shoes is impressive as they fall in between traditional runners and more fashionable platforms. They have a similar design to the Skechers as they entirely slip-on, but also feature plenty of interesting traits, including:
Air Cushion Platform: With the help of the air cushion technology, the shoes are far more elastic and lightweight than other pairs on the market. They also work to assist with relieving impact and shock, keeping your feet and joints free from injury.
Breathable: Designed using fly knit fabric, the shoes are perfect for hot weather and allowing your feet to breathe during long walks. Also, they feature a mesh upper that makes the shoes easy to slip on and off.
5. New Balance FuelCore Nergize V1 Cross Trainers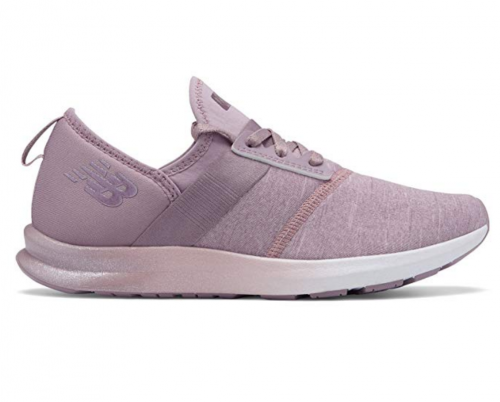 First and foremost, these shoes come in a wide variety of colors which makes them highly adaptable to anyone's style. In addition, New Balance is one of the most prestigious shoe designers in the world.
Our favorite features of the New Balance FuelCore Nergize V1 Cross Trainers include:
REVlite Midsole Foam: The special midsole foam is essential for creating a more responsive shoe that adapts to the walk you walk and run. Also, it adds a lightweight appeal to the shoe to make it easier to wear daily.
NB Memory Sole Comfort Insert: If you don't use orthotics, these shoes will feel like they are specially made for you with the memory sole insert. Designed to adapt to the contours of your feet, you'll have far more comfort on your everyday walks. Also, this insert is entirely removable.
Slip-On with Lace-Up Support: These shoes are easy to slip on, but they also come with lace-up support if you find you want to tighten the upper for a tighter fit.
6. Feetmat Women's Sneakers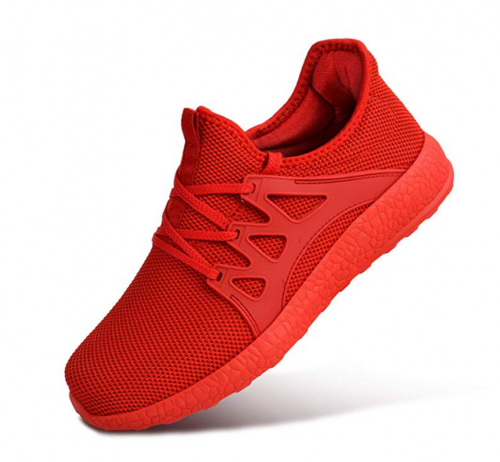 Everything that you would expect from a high-fashion pair of sneakers is captured perfectly with the Feetmat Women's Sneakers. Your soon-to-be favorite features will include:
Breathable Mesh: Instead of dealing with hot and sweaty feet, these shoes offer optimal breathability even in the hottest conditions. They are incredibly lightweight, as they are mostly made from a high-quality mesh material.
Non-slip Soles: If you enjoy walking in wet weather, you'll love the built-in non-slip rubber soles that are highly elasticized and soft. Every movement will feel freer and allow you to have the perfect amount of stability.
7. DailyShoes Flat Memory Foam Loafers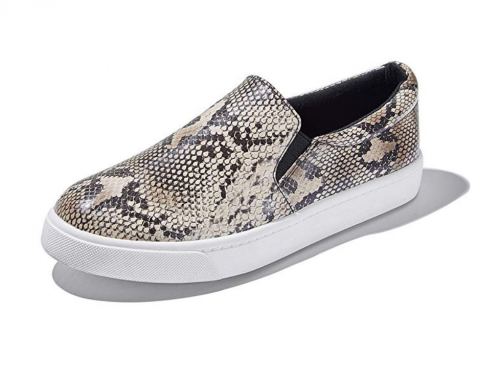 Perfect for women that are looking for a basic pair of slip-on shoes that also offer an ample amount of support, the loafers are a fantastic choice. Some of the best features of the shoes include:
Breathable Perforations: In warmer weather, you'll surely appreciate the added perforations that help to make the shoes more breathable and comfortable for long periods. The airflow is impeccable.
Thick Sole: The entire sole is thicker than with most other walking shoes, which helps to add stability and comfort.
Slip-On: There's no need to worry about dealing with laces, as these shoes are quite flexible and easy to slip into.
8. MEHOTO Women's Memory Foam Shoes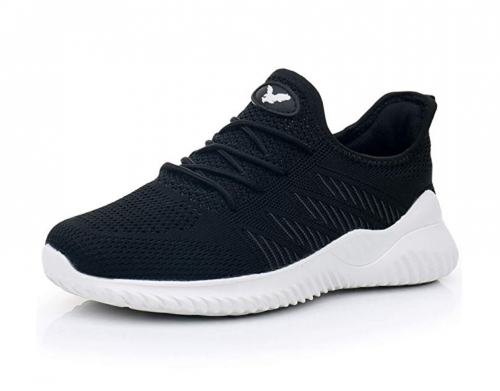 These lightweight shoes are another fantastic option for high-quality walking shoes for women. They have a similar appeal to some of the more expensive designer brands on the market and their best features include:
Stretchable Upper: If you're looking for shoes that will adapt to your feet, these are one of the better pairs to choose. The upper is designed similarly to a sock in terms of flexibility, which makes them incredibly comfortable for feet of any size.
Memory Foam Sock Liner: With the added comfort of the memory foam liner, you'll always have the comfort you need for any type of walk. In addition, memory foam helps to add a substantial amount of support.
9. ASICS Gel-Excite 4 Running Shoes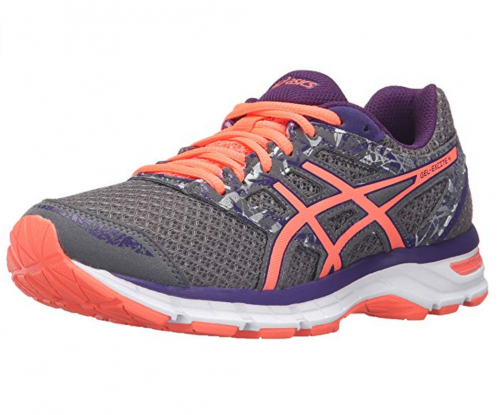 These shoes are highly recommended for the everyday woman that needs a reliable pair of shoes that are designed to last over years of daily wear. Similar to the other pair of ASICS on this list, there are multiple colors to choose from.
The best features include:
GEL Cushioning System: Designed to deal with shock during impact phases, these shoes give you a smooth transition with every step. They also assist you in obtaining a healthier posture while walking.
AHAR Outsole: The ASICS High Abrasion Rubber outsole is essential for adding durability to the shoe, as it's added in all of the highest impact areas.
Reflectivity: There are convenient reflective materials used in the design of the shoe to keep you safe while walking in low light.
10. Vionic Brisk Alma Lace Up Sneakers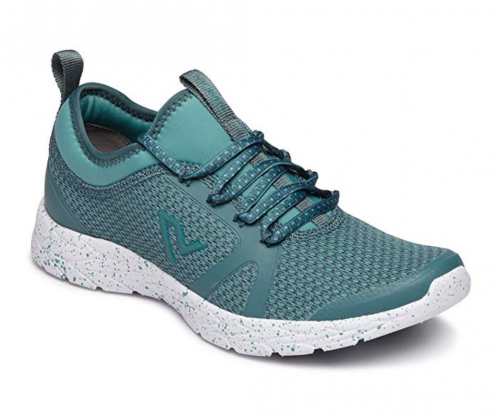 As the final pair of fashionable walking shoes on this list, we have the Vionic Brisk Alma Lace Up Sneakers. They offer optimal orthotic arch support that is sealed within the shoe and is highly recommended for women who are active on a daily basis.
The most interesting features include:
Removable EVA Footbed: If you have custom orthotics that you want to place in the shoes, you can remove the entire footbed/sock liner to fit any additional supporting items.
Glove-Like Fit: On the inside of the shoe, you'll notice there is a neoprene band at the ankle that makes the shoes fit like a glove. It gives you the ability to feel like your shoes have a more personalized fit.
VIO Motion Support: With the specialized VIO Motion Support technology, every step offers unmatched comfort. It is designed to accentuate the biomechanics on the human body by adapting to the natural curves of your feet. This also helps to add support in all of the right areas.
Final Thoughts
There are multiple pairs of shoes that you can put to good use as someone who walks regularly.
We highly recommend all 10 pairs on this list of best shoes for women, as they can transform the way your feet feel after a long day of walking.
Pin for later