We Discovered the Best Dog DNA Test
last updated:
Sep 10, 2019
871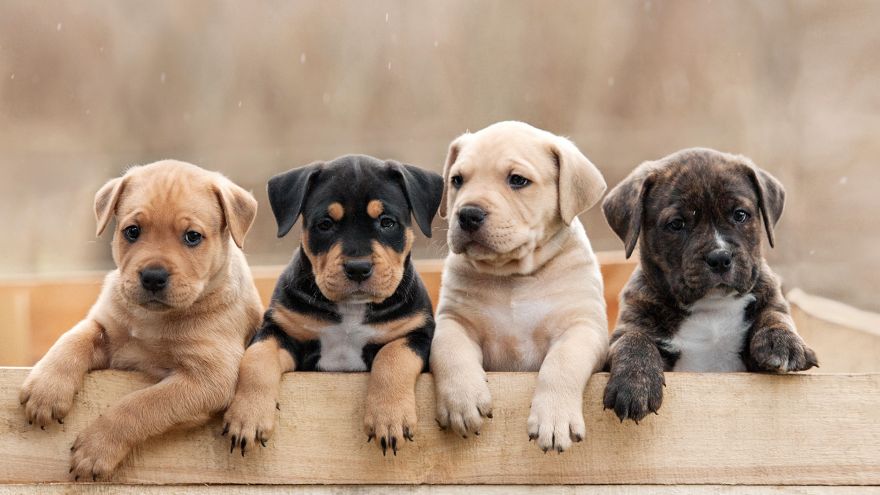 DNA tests have become all the rage amongst humans, especially as they are said to give you an idea of your ancestral background so you can learn more about who you are.
This has piqued the interest of pet owners around the world, as you can finally get a deeper understanding of your pet and their genetic makeup. Ideal for adoptive pet parents or people who simply want to know more about their dogs, a dog DNA test is a fantastic thing to have at your disposal.
Below are the best dog DNA tests that we have found for any pet parent.
Best Dog DNA Test List
#3: Find My Pet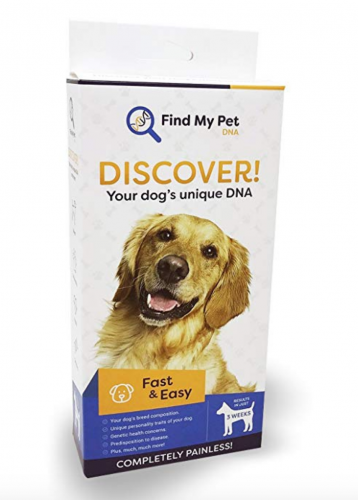 Although it's not the highest-rated dog DNA test on the market, Find My Pet is one of the ways for you to easily identify your dog's breed based on the AKC certified breeds kept in their catalog.
It's easy enough to do, similar to the other DNA tests, but the results may be a little different from what you would receive from a more reputable test.
With that said, here are the most notable features of Find My Pet that we experienced:
✓ 4-Week Processing: On average, it takes up to 4 weeks for the results of your dog's DNA test to be sent back to your address. Additionally, it can take up to 10 days for the results to reach the company's laboratory, adding up to a total of 5-6 weeks for your results.
✓ AKC Checked: Every DNA test is checked against the AKC certified dog breeds the company has on file. This allows you to get more information not only about the general breed but also the ailments and personality traits of said breed.
This can assist you in developing a better training plan based on the needs of your pet.
✓ Emailed Results: Instead of shipping physical paperwork, you'll receive an email with your dog's results.
Within the email, you'll have a photo certificate of the DNA composition, a percentage-based breakdown of the breeds found in the DNA, as well as a report on the most dominant breed your pet is classified as.
Overall, the main concern to be had with the Find My Pet DNA test is that the results are rather inconclusive and when compared to more high-quality brands, they're very inconclusive.
#2: Wisdom Panel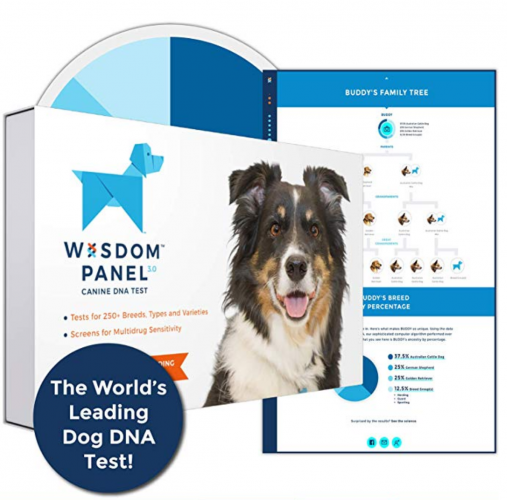 Wisdom Panel is easily the second most popular dog DNA test kit that you can opt for, and it is far less expensive than our #1 option, which is perfect for budget-conscious pet owners.
With this kit, you will receive information about your dog's breed as well as their ancestry.
The most beneficial features of the Wisdom Panel kit include:
✓ Simple Swab: As long as you are able to get a single cheek swab from your dog, you'll be able to easily send their results in for a test. The test will provide you with plenty of information needed for the health and safety of your pet.
✓ MDR1 Testing: When the DNA is analyzed, the Wisdom Panel kit specifically looks for the MDR1 mutant gene that all pet parents need to know what drugs their dog is sensitive to. This can help to avoid severe allergic reactions to certain medications.
✓ Nutrition Information: Along with identifying genetic markers, this DNA test will give you invaluable information about the nutrition your pet should be receiving. You'll have a weight prediction, based on the breed, so you can make the best diet choices for your pet so they stay fit and healthy.
✓ Breed Insights: Getting more information about your dog is of the utmost importance, and with the breed insights you'll receive, you can develop better training programs for your dog. It enables you to learn more about their personality and behavior so you can work together to have a more peaceful and happy home.
✓ Emailed Results: Similar to the Find My Pet results, the ones from Wisdom Panel will also be emailed to you, rather than sent via mail. You'll receive your Ancestry Report that gives you in-depth information about the genetic background of your dog.
✓ Multiple Breed Testing: When the results are received by the laboratory, your dog's DNA will be tested against over 250 breeds, types, and varieties. It's one of the most thorough analyses of your pet's DNA that you'll find online.
The best part is that you can receive your identification in less than 3 weeks, in most cases, 2.
#1: Embark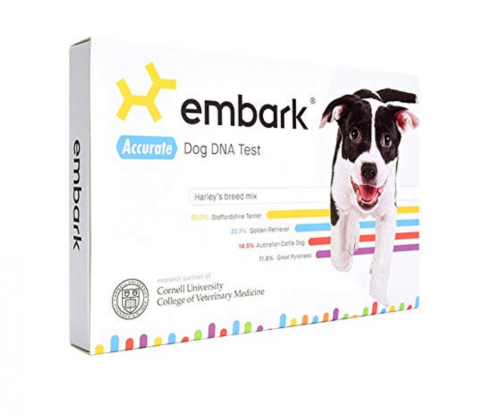 Our favorite and best dog DNA test, by far, is Embark, as it can give you up to 160 different health results and is tested against up to 200,000 genetic markers to give you the most possible information about your dog.
Especially when compared to the other 2 tests on this list, we've found these results to be the most accurate and thorough. The most interesting features of Embark include:
✓ Discovering Breeds: This test not only compares your dogs against the recognized AKC breeds, but it covers over 250 breeds from coyotes, wolfs, and village dogs as well.
✓ Ancestry: In addition to knowing more about who your pet is today, you'll have a deeper insight on where they came from with the ancestry results. When you receive your results, you'll also have a family tree at your disposal which shows potential pet parents to your furry little friend.
You'll also be able to look at the other breeds that contribute to your dog's genetic makeup for a deeper understanding of who they are.
✓ Relative Finder: In addition to the family tree you will receive, there is a specialized feature known as the Relative Finder. In the event that your dog is connected to another dog who has used Embark before, there is the option of connecting with the pet parent of your dog's relatives.
✓ 165+ Diseases: Each genetic marker is tested against over 165 different diseases so you can have all of the necessary information to help your pet live its healthiest life. This includes genetic diseases (degenerative myelopathy, glaucoma, dilated cardiomyopathy, etc.), as well as drug sensitivities.
✓ Scientifically Partnered: You'll be glad to know that this test is built and sponsored by professional scientists from Cornell University's College of Veterinary Medicine. It's also one of the few dog DNA tests used by veterinary hospitals in the world.
✓ 3-Step Process: Similar to the other tests, this kit only requires 3 steps. First, you'll register your kit online, then swab the cheek of your pet, and finally, send your results in. You should receive your results somewhere between 2 to 4 weeks.
Final Thoughts
Our pick for the best dog DNA test is by far Embark, as it has plenty to offer, including the innovative Relative Finder.
With the ability to know more about your pet, you can become the best owner possible and protect them from certain foods and medications that could alter their well-being.
Pin for later