This product is listed here: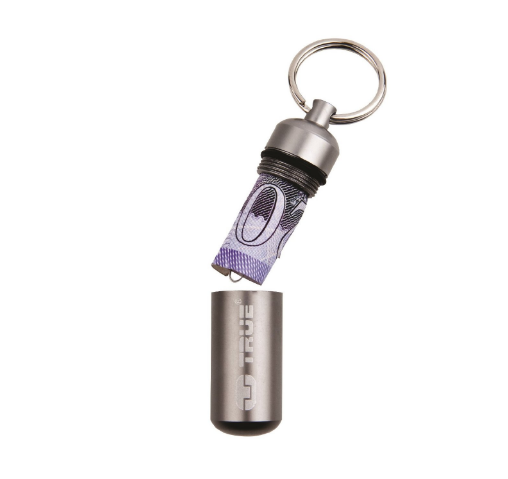 True Utility Cash Stash Key-ring
Ever find yourself in a situation where you're in desperate need of some extra cash and you fumble in your pockets for some change only to find you've got none? Well, if something like this ever happened to you, you're not alone. Know someone who forgets things easily? Well, worry no more! The True Utility Cash Stash Key-ring is the answer to all your emergency cash stash troubles.
Detailed information about True Utility Cash Stash Key-ring
Thanks to this extremely useful and handy key ring, you'll never ever have to worry about covering up for the last round of drinks or hanging out dry in the middle of nowhere with no cash to get back home. This thing keeps all your emergency money worries out of the picture so that you'll never run out of money ever again. Just wrap around an emergency bill around the cash clip that's beautifully concealed inside the key-chain and you're good to go!