This product is listed here: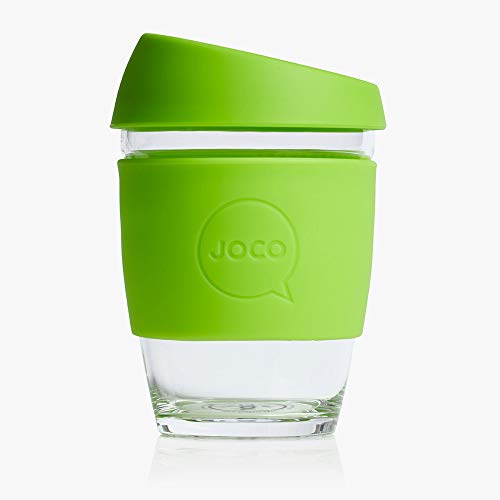 JOCO 12oz Glass Reusable Coffee Cup
Weekdays. Five whole days where you have to wake up early, commute or drive to your job and spend your entire day there making ends meet. Luckily there is office coffee and good company – meaning your coworkers.
What would you do without your dear office mates to talk to and hang out with for a few minutes in the kitchen before you get back to the grind? It is a nice little break from an otherwise routine and boring day of work. And because most of your days hanging out is usually in the break room, you can't help but notice that your coworker needs an upgrade from the borrowed office coffee cup he gets from the pantry.
After all, you guys have been working hard so you deserve something more than a white coffee cup that has been used by other employees in the office, right?
And since you took it upon yourself to be the leader of the coffee cup revolution in the office, we think you should give your desired coworker this 12-ounce glass coffee cup from Joco.
Detailed information about JOCO 12oz Glass Reusable Coffee Cup
This cool looking and reusable coffee mug is no ordinary mug – it has a green silicone lid and thermal silicone sleeve so you do not have to worry about spilling your coffee or burning your hands when the drink is still too hot.
It is also dishwasher and microwave safe because no one has time to clean it by hand while you are out there doing your thing.
Now your dear coworker does not need to go to the nearest coffee shop, because the JOCO glass mug is the usual size the baristas serve anyway.
WHY WE LIKE IT?
Sleek and sophisticated design
Made of glass and food safe materials
WHY WE dont LIKE IT?
None
What we love about this product
We love how it is food safe, cadmium, lead and BPA free, complies with FDA, LFGB and REACH regulations so you can be sure that this is the real deal and is totally safe to use.