This product is listed here: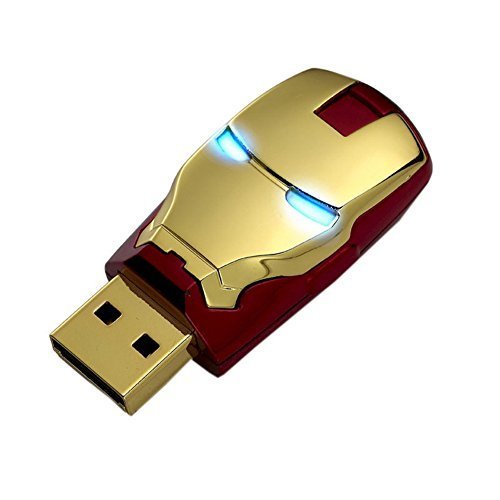 16GB Iron Man The Avengers USB Flash Drive
In search of the perfect graduation gift for the superhero obsessed person in your life? This Avengers flash drive is the perfect idea! Any student going off to college (or starting their career after graduating college) is sure to need a USB drive. Great for storing presentations, papers, images, music, and just about anything else, it is a staple item that everyone needs.
A plain USB drive may make for a boring gift, but this Avengers themed flash drive takes this ordinary item to the next level! With a 16GB storage capacity, this will hold a lot of information. The main design is the Iron Man mask, something iconic that any Avengers fan would know, and best of all, when you plug it in- the eyes glow blue!
Detailed information about 16GB Iron Man The Avengers USB Flash Drive
While excellent for a graduation gift, this is also perfect as a birthday present or to give as a White Elephant gift at a party. Everyone is always in need of more storage, and why not make it more fun by making it Iron Man themed? Whether you like the movie or not, everyone can agree this idea is incredibly cool.