This product is listed here: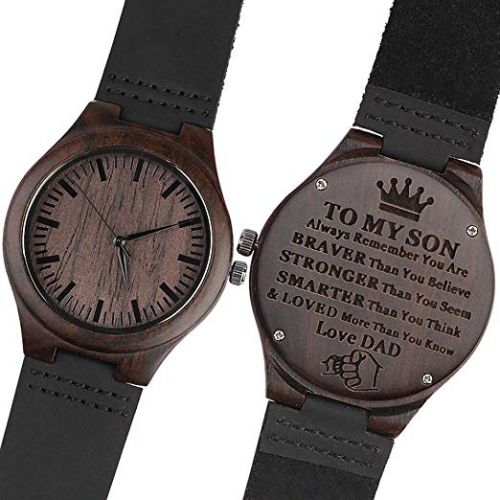 Engraved Wooden Watch
Where has the time gone? It seems like it was only yesterday when you were a crying bundle of joy being comforted in the arms of your father. Who knew history was going to repeat itself at your wedding a few decades later? This precious moment is bittersweet for the father of the bride, especially if you are the only girl, or child, in the family.
You may have been too young to remember, but back then, your dad held your hand to guide you the moment you took your first steps, he wiped away your tears when you cried and made you laugh a whole lot. When dad walks you down the aisle, he is entrusting you in the care of your future husband and hopes in his heart that your spouse will treat you as well as he treated you.
Show your dad how much you appreciate him and everything he has done for you by giving him a notable gift in the form of this beautifully made wooden watch.
Detailed information about Engraved Wooden Watch
If you're thinking a watch isn't just good enough for your old man, then this is the one you have been looking for! The wooden watch can be bought with the default engravings at the back of the watch or you can even opt to customize your own message so you can exactly tell your dad how you really feel.
The perfect gift for the first man in your life that he will forever cherish and appreciate. If your dad does not typically show emotion, prepare yourself for some tears of joy when you hand him this thoughtful and beautiful present.
WHY WE LIKE IT?
Customized gift
Unique look
Matches all styles of clothing
WHY WE dont LIKE IT?
None
What we love about this product
The best thing about the watch is you can send in your own personal message that they will then engrave especially for you.