This product is listed here: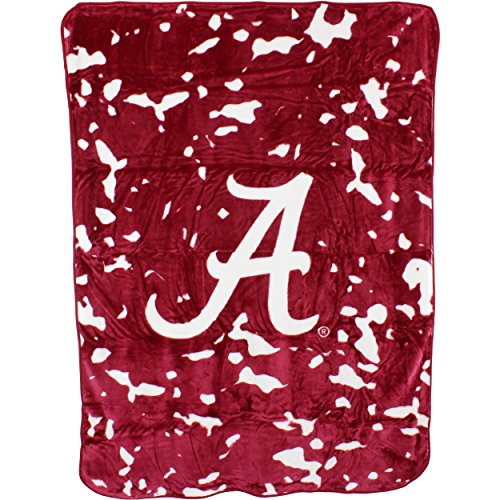 College Covers NCAA Alabama Throw Blanket
This beautiful throw blanket from College Covers is amazingly warm and comfy. It would actually be a winner for a fan of Alabama Crimson Tide. The receiver will not only get to have something to celebrate their favorite team, but they will never have to struggle with the chilly nights.
It's extremely soft and has a nice luxurious feel. It is made of 100% polyester material which makes it extremely comfortable to the skin with a great cozy feel. It would make a great throw over for relaxing on the couch when watching a favorite show on TV on a chilly evening.
Detailed information about College Covers NCAA Alabama Throw Blanket
But what makes the blanket a perfect throw over or a bedspread it's the size. It measures approximately 63" X 86" which makes it an oversized blanket big enough to fully cover an adult body. Thus, the receiver will not have to struggle to cover their legs or pulling it up so that it can cover the whole of their body.
The material which is polyester is machine washable and makes the blanket hold pretty well in the wash. It comes in a beautiful crimson color which not only represents the teams color but will match with just about any décor in the living room or bedroom.
WHY WE LIKE IT?
It is made of 100% polyester material
The throw blanket is thick, cozy and super warm
It's an oversized blanket enough to cover an adult
Available in a beautiful crimson color
WHY WE dont LIKE IT?
None
What we love about this product
Not only will this plush blanket offer ultimate comfort but it will also adequately provide cover and warmth comfortably without straining or need for an additional blanket. It is the perfect size for both adults and children alike.