This product is listed here: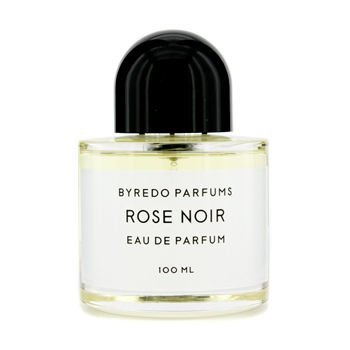 Byredo Rose Noir Eau De Parfum Spray
Choosing a fragrance for a person is always difficult as everyone has their own likes and dislikes. What is enjoyed and loved by one person will be loathed by another. Byredo Rose Noir Eau De Parfum spray from Indie Beauty is a perfume spray that we hope will be one of those that is loved by almost everyone. This is primarily a woman's cologne perfume but a man could wear it too if preferred.
The scent from a perfume is always a subjective experience with personal preference depending on the type and combination of the blend of fragrances. However, this is a winner product!
Detailed information about Byredo Rose Noir Eau De Parfum Spray
This fragrance is basically a woody, floral musk that is sweet, warm and sophisticated. The top notes in the blend are of grapefruit and freesia, with the middle notes being damask rose, while the base notes are of labdanum (also known as laudanum, ladan or ladanon).  Intertwined with these bases one can find the fragrances of oakmoss and musk. Together the blend is a mature, sophisticated and alluring perfume that is suitable for casual and more formal occasions.
We can talk forever about the base notes and top notes producing this or that type of fragrance but at the end of the day, it is up to the perceiver and their sense of smell to make a decision on whether they like it or not.
WHY WE LIKE IT?
This perfume combines the fragrances of grapefruit, freesia, rose, labdanum, oakmoss and musk
The bottle comes in a full 100ml
A perfume that has a cult following
WHY WE dont LIKE IT?
None
What we love about this product
This perfume was launched in 2008 so has been around for many years and has delighted many different people, so there is a good chance that your friend will enjoy this perfume.