This product is listed here: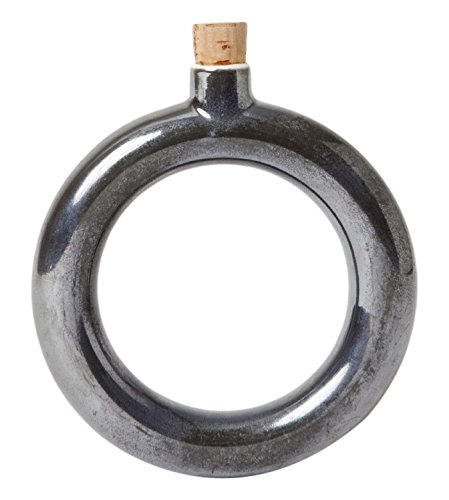 Areaware OTFLBSC Bracelet Flask
It is a time to go out there and get unique gifts for your loved ones. But, the struggle of choosing a gift that will impress can overwhelm you, and at the end, you may have nothing to show. As much as you would love to impress your folks with expensive gifts, a few bucks can get you something they would appreciate better. On this note, this Areaware Bracelet Flask can make all the difference.
Inspired by a small ring-shaped Pennsylvanian flask from the 19th century, this bracelet is a unique piece. It is made of porcelain and has a food-safe glaze on the surface for that extra glow. The design features a ring shape with a small opening where you can add liquids. It comes with a cork that fits tightly to secure the liquid inside. The bracelet is creative, and the fact that you can carry a shot of your favorite drink on your wrist is a plus.
Detailed information about Areaware OTFLBSC Bracelet Flask
It is of average size and would fit the wrist of most people. As a gift, it may seem like a simple piece but comes with a unique feature at the same time. The neutral color can complement any look without creating a mismatch with the outfits.