This product is listed here: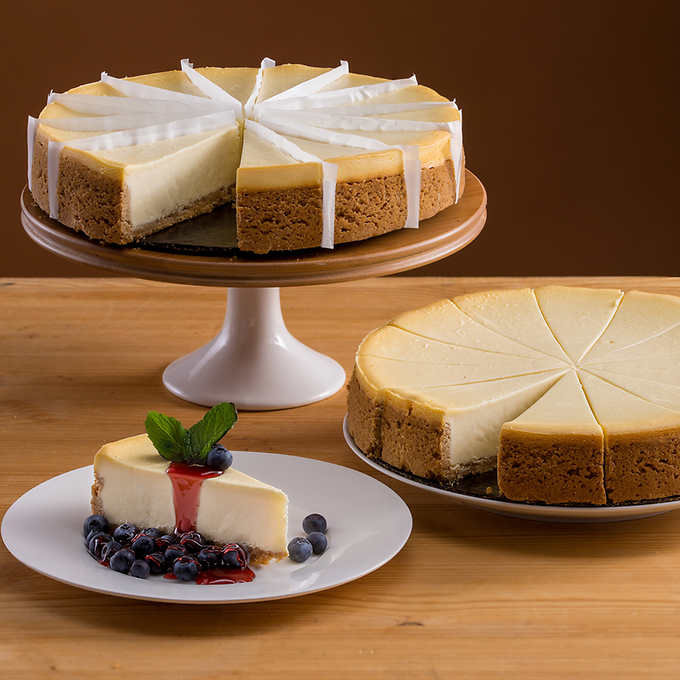 Original NY Style Cheesecake
In your friends' list or among your family members, there is that one particular person whose love for food is on another level. We are talking about foodies who always in the kitchen indulging or whipping up something tasty.
If you have such a person in your gift list, we have the perfect gift for them.
This freshly baked cheesecake from David's Cookies will be a great treat and hit to the person who gets the pleasure of receiving it.
It's amazingly scrumptious; it's tasty and perfectly spongy and soft.
This delicious cheesecake will not only be an ideal gift for a foodie, but it would make a perfect food gift for the hostess when attending a dinner party or housewarming party.
It will live to be the greatest dessert that everyone will be talking about days or even months after the party.
Detailed information about Original NY Style Cheesecake
This cheesecake has a consistent texture and its creamy with a deliciously moist body. The crust is layered with crisp graham cracker which gives the cake a distinct tasty flavor.
Anyone who receives this delicious cheesecake will live to tell of its exceptional taste.
It has a diameter of approximately 10" and its big enough to serve up to around 14 people.
You can be assured that everyone will have enough of this yummy cheesecake to their full, but they will still ask for more to continue swimming its deliciousness.
WHY WE LIKE IT?
A great, tasty cake for desserts
Baked with all-natural ingredients
It doesn't have artificial preservatives or additives
The cake comes well packaged, secured in a container with dry ice
It's big enough to serve 14 people at a serving
WHY WE dont LIKE IT?
None
What we love about this product
This cheesecake is exceptionally awesome. It's a New York style cheesecake and has that memorable, authentic texture and taste that will remind you of the real cheesecake form NYC bakery!