This product is listed here: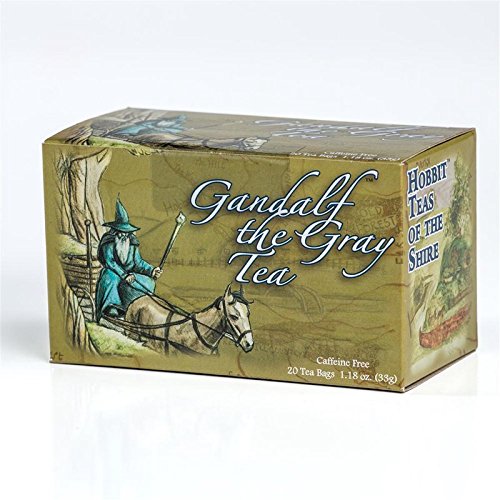 Tea Gandalf the Gray (20 bags/box)
You have probably tried hitting one bird using a single stone while gifting someone. What does this mean? At one point, you might have given a friend a gift that matches more that one of their interests, hobbies or preferences. Such a move is quite impressive, and you agree that the recipient is bound to love the surprise.
Now, if one of the buddies enjoys taking tea regularly and is a die-hard fan of Lord of the Rings, then there is a unique gift for them. This tea box from Hobbit Tea is one gift that will move them and certainly put a smile on their face. It can be an appropriate gift for a birthday, graduation, homecoming, housewarming, etc.
Detailed information about Tea Gandalf the Gray (20 bags/box)
The box of this quality tea contains 20 bags for the particular person to enjoy. The teas are all natural and aim to bring about a refreshing and relaxing effect after a long day. we all know how vital tea is and one can never go wrong with a caffeine free, all natural tea brand. With this one from Hobbit Tea, a friend or family member will want to keep stocking up.
So, what flavor is in the bags? The tea has one of the most popular flavors in the tea world which happens to be chamomile. It is enriched with Rooibos for a rich and unique taste.
WHY WE LIKE IT?
All natural herbal tea
Rich chamomile flavor
What we love about this product
The tea includes chamomille which is a big win for us!