This product is listed here: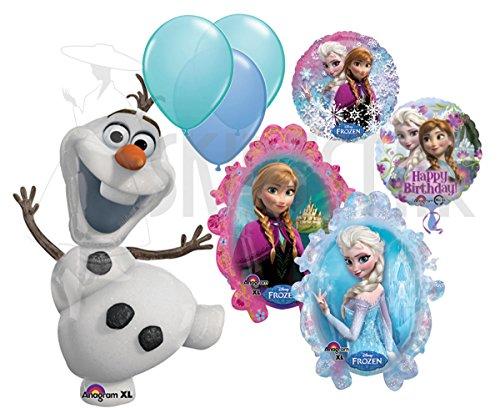 Disney's Frozen Ballon Set
What teen doesn't love Frozen? And Frozen is certainly a great party theme idea; if you want to host one for your teen girl, we have just the perfect Frozen baloons, set of 7!
Detailed information about Disney's Frozen Ballon Set
If you've been looking for some frozen themed party balloons then your search can definitely end here. This Disney Frozen Balloon set will certainly make for a cute addition to any movie themed kids party. This balloon set is ideal for birthday parties for kids between the ages of 3 and 9. You could use these in a Disney classic themed party along with other great movies like the lion king, Bambi, Moana and so much more.
This set contains 3 normal latex balloons and Anna/ Elsa Mylar balloons of different sizes ranging from 17" to 41". If you are on the fence about going for frozen themed balloons then you can confidently ask yourself, who doesn't like frozen? Yes you thought right. Frozen themed party props are a sure fire option for creating an exciting atmosphere for parents & kids. With the help of these balloons you can set the tone for having a unique and memorable experience for your child.
If your children like a mixture of movies then this balloon set will go well with other or similarly themed party décor and supplies. For instance, these balloons would complement a frozen themed cake, gowns, even slow flake wall decorations. You can buy other latex balloons to go along with these and play a bunch of games like pass the balloon, balloon tennis, surprise pop & much more. These can be so much more than just decorations on a wall.